Singapore-based luxury hotel company COMO Hotels and Resorts recently unveiled its new COMO Uma Canggu on the Indonesian island of Bali, an exclusive seafront property on the six-mile-long stretch of the exquisite Echo Beach.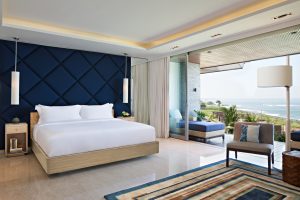 In typical COMO style, the hotel oozes glamour from every pore, with minimalist interiors, muted colours, lots of black and white and the very coveted Como Shambhala bath products. Dramatic rooftop penthouses feature private pools and postcard views.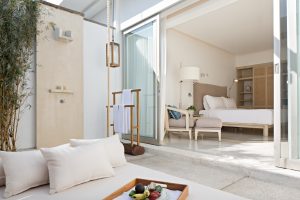 Facilities include a waterfront beach club, an eight-treatment-room spa and a sports center scheduling daily yoga and Pilates sessions. The massive Lagoon Pool is shared between three of the five buildings, with the Lagoon Pool Residences offering swim-in/swim-out convenience. Resort restaurants serve the signature COMO healthy, international cuisine. When you can end your day with wood-roasted pineapple with coconut gelato, life is good.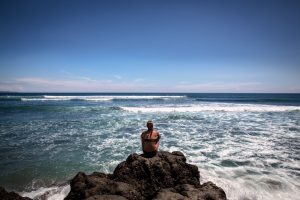 Bali is one of the most beautiful islands in the world, with jungle, rivers, temples and beaches in one tidy package. The village of Canggu has managed to retain its private allure and authentic Indonesian character while other nearby coastlines are caught up in the tourism rat-race—in other words, the tourists haven't heard of this one yet.
Guests can get in touch with the island culture in a variety of adventurous ways and take advantage of some of the most spectacular surfing in the Indian Ocean, all under the watchful eye of the folks at Tropicsurf Beach Club onsite. Catch a wave and you're riding high on top of the world.
(Photo credit: COMO Hotels and Resorts)
[tp_in_our_city_fly_shortcodes destination=DPS title="Save on flights to Bali" limit=5 paginate=true stops=0 one_way=false subid="" currency="USD"]