What if you could indulge your love of over-the-top luxury while making a significant positive impact on the environment at the same time? Well, Wilderness Safaris' latest Travel with Purpose itinerary aims to do just that.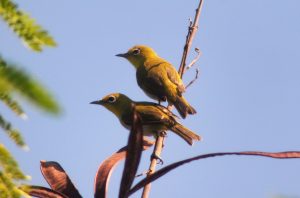 From September 24 to the 28 you will have the incredible chance to participate in North Island's conservation initiative, The Noah's Ark Project. This unique eco-travel excursion offers guests the opportunity to experience North Island, Seychelles—one of the world's most exclusive private islands with only 11 villas—and actively engage in conservation efforts to help the region's rare white-eye bird. Participants will be involved in the survey, capture and release of the bird, and all proceeds from the trip will go to Noah's Ark Project.
North Island was abandoned in the 1970s after the collapse of the coconut industry. Unfortunately, numerous invasive species of flora and fauna were left behind, decimating many native species like the white-eye. Wilderness Safaris introduced The Noah's Ark Project rehabilitation program as part of its efforts to revitalize the island and create a world-class eco-tourism destination.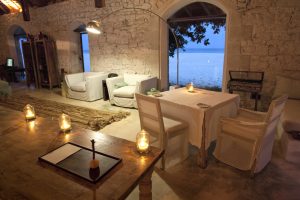 Today, North Island is one of Seychelles most coveted, ultra-luxurious private retreats, situated 30 kilometers from the main island of Mahé. It was, afterall, where royals Kate and William and George Clooney and Amal Alamuddin chose to honeymoon.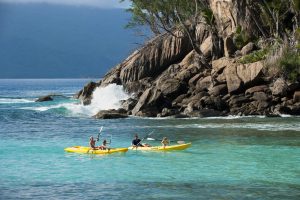 It is known for quiet seclusion, with pure white sand beaches facing the bluer-than-blue Indian Ocean, delicate filigree coral reefs and all sorts of nature-related activities: hike along forest trails, go mountain biking and participate in every water sport you can think of.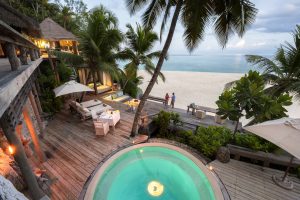 The 11 secluded 450-square-meter (almost 5,000 square feet) beach villas offer guests their own private surf-side sanctuary. Nestled among coconut trees just steps from the pristine beach, the airy villas merge with the natural environment and feature incredible amenities like private plunge pools, fully-stocked pantries and bespoke furnishings.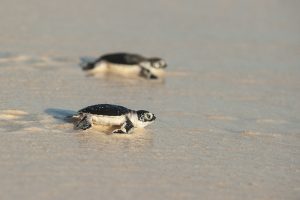 The special eco-focused itinerary is led by a variety of experts, including conservation scientists and North Island's Conservation Coordinator. Aside from your work with the white-eyes, you will also learn about the island's other Noah's Ark Project activities like monitoring the growth of nesting sea turtles.
Consider the luxe villas your reward for assisting the Island in its preservation efforts.
(Featured photo courtesy of Wilderness Safaris/Andrew Howard)