Are you a luxury hotel addict looking for a property that also understands your yearning for bespoke, food-centric flair? Well, you might just want to whet your appetite for culinary adventure with Belmond's new Art of Gastronomy program.
The luxury hotel brand has just launched a series of food-focused guest experiences that seek to educate and entice you with one-of-a-kind authentic explorations into all things food. The culinary series spans the globe and includes such once-in-a-lifetime opportunities as learning the secret art of making Peruvian ceviche, exploring tequila rituals and breakfasting among elephants. The aim is to get inquisitive guests out from behind the (ever-so-well-set) table and into the fields, wineries and farms to get to know the people, land and the cultures behind the fare. (Of course, there may be a few Michelin-starred restaurants and top-tier bubbly thrown in for good measure.) Here are just a few of our favorite curated culinary adventures.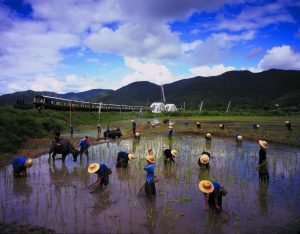 Grand Tour of Southeast Asia
Belmond's Grand Culinary Tour of Asia takes hungry travelers on a 14-day tour through Southeast Asia's culinary and cultural high points. The journey features a variety of stays in luxury boutique hotels from Belmond's collection of properties in Cambodia, Laos, Thailand, Indonesia and Myanmar for seven nights. It also includes an additional seven nights onboard a luxury cruise or a train ride with Eastern & Oriental Express from Thailand through Malaysia to Singapore. During the trip, you'll have the chance to discover the traditional art of Laotian rice farming, a mesmerizing dinner safari by tuk tuk in Cambodia, floating cooking classes on the River Kwai, and 'Art'ernoon' teas with local Myanmar artists.
Prices for the Grand Culinary Tour of Asia start at US$14,499 for two people, inclusive of culinary excursions and excluding flights.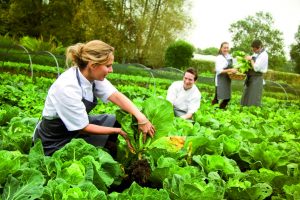 The Great Food Adventure: Peru
In South America you'll have the opportunity to explore firsthand the people and culinary traditions that make Peru so fascinating for foodies. The 10-night itinerary goes from the thriving capital of Lima to the majestic mountains of the Andes and to the unforgettable islands of Lake Titicaca. Guests will learn how to make traditional ceviche and participate in an ancient hot stone 'Pachamanca' ceremony along the Urubamba River. You'll also help the local community harvest one of 4,000 varieties of regional potatoes. You'll partake in 'Breakfast with the Condors' on the Belmond Andean Explorer, as well as enjoy a private dining experience in Colca Canyon.
Prices for the 10-night Great Food Adventure: Peru include all hotel accommodation and two train experiences starting from US$7,340 excluding domestic and international flights.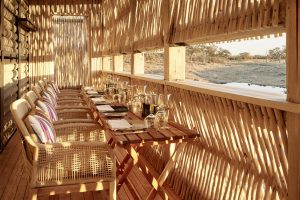 Dine in The Wild: Botswana
If Africa's on your bucket list, then check out the out-of-this-world dining experiences available at Belmond Savute Elephant Lodge in Botswana. At this luxe lodge, it's as much about the view as it is about the victuals. You'll enjoy a front row seat to take in Africa's mighty animal kingdom (not to mention awe-inspiring sunrises) as you breakfast at the property's new viewing hide. This tented viewing/dining area is set beside the Savute Channel and has been designed to allow guests to breakfast while they feast their eyes on elephants, lions, leopards and antelope going about their morning rituals.
A three-night package at the Belmond Savute Elephant Lodge starts from US$3,395 per person, based on two people sharing on a fully inclusive basis, including regional flights and all safari activities.
Wherever your taste for adventure lies, you'll likely find something you can sink your teeth into among Belmond's numerous gastronomic getaways.
(Photos courtesy of Belmond)