As Croatia continues to trend, hotel chains continue to bubble under, including the niche brands, each looking for their share of the pie. Today's news is the opening of Canopy by Hilton Zagreb, the Hilton lifestyle brand's first foray into continental Europe. We say continental, because the very first Canopy by Hilton opened in Reykjavik in 2016.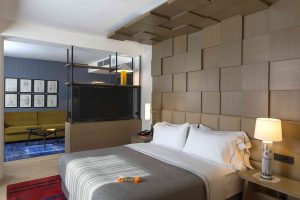 Right in the heart of the Croatian capital, near the central rail station and the new Branimir Centar (not-a-typo) shopping mall, the 151-room property, including eight suites, sports a décor inspired by the neighborhood's industrial heritage. Expect local textiles and art, carpets that mirror traditional folk costumes, the now-famous canopy bed frame and posters of Nikola Tesla, Croatia's most famous export.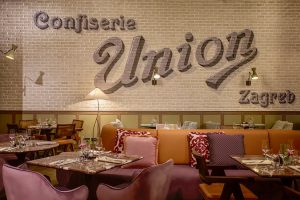 More authenticity comes in the form of the cuisine at ReUnion Restaurant, where traditional dishes like chard pie and walnut strudel get a modern update. Local wine and cheese fit in with the homegrown theme, too. Complimentary happy hour drinks and snacks are a welcome perk, as are the free orange bikes you can hop on to see the sights.
And there are tons of sights to see: Zagreb has more museums per capita than anywhere else in the world, and a vibrant culture to sink your teeth into along with many nice things to eat. More than half a million tourists visited Zagreb in the first half of 2018.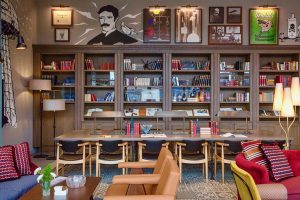 Canopy by Hilton promotes a cool, local vibe in its now nine locations, including one in Chengdu (also trending heavily), with more on the way. You better get on this, because you're cutting edge.
Rooms start at €150 (US$170). And, if you like this hotel, you're sure to love these other cool Instagram-worthy ones, too.
(Photos courtesy of Canopy by Hilton Zagreb hotel)