We've all been there: After a day of 'spa-ahing'—having your body manicured and massaged from top to bottom—you find you can barely rouse yourself enough to get to your bed for some sweet, sweet slumber. But British spa brand, ilā, is going to make that trip to the bed a short one with its new spa and inn, Maison ilā.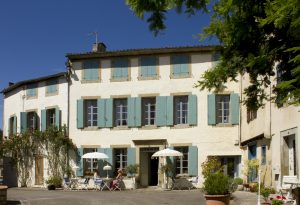 Found in the lovely, small French village of Sonnac-sur-l'Hers in the Languedoc-Roussillon region, Maison ilā (also known as Le Trésor, or The Treasure) is a green-shuttered former B+B that dates all the way back to 1791.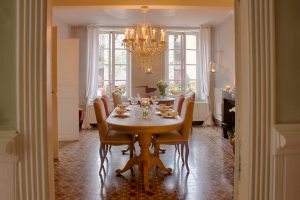 With its purchase by ilā's founders, Denise and John Leicester, it has now been converted into a wellness retreat with seven bedrooms, a dining room, a therapeutic garden with St. John's Wort, sage, lavender and other healing herbs, a yoga and sound healing studio, plus a treatment room for those aforementioned muscle-melting massages.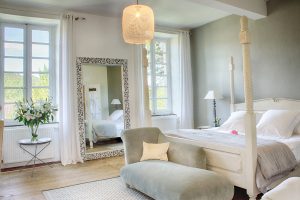 The rooms have an innate French country house charm with white-washed walls, warm wooden or stone-tiled floors, high ceilings, and wooden desks overlooking the gardens or town and the mountains beyond. Beds are dressed in Egyptian cotton linens and hotel perks, such as daily housekeeping, free Wi-Fi and laundry service, are available.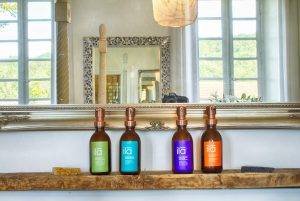 Bathrooms, of course, feature the distinctive organic ilā toiletries, which I first tried at the Blythswood Square Hotel (now a Kimpton) in Glasgow, including anti-viral herbal handwashes and Himalayan bath salts.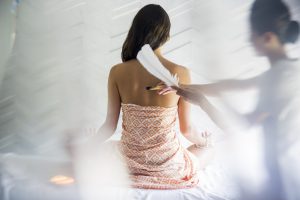 The ilā brand has always been focused on natural products and the belief that healing starts inside and that, given enough time, the mind and body will reconnect and find balance. Treatments at the Maison include more traditional western ones like facials and massage, and move to less conventional techniques, including a shamanic healing ritual, for instance, and 'wild training,' a practice that focuses on the natural movement of the body rather than using weights or treadmills to strengthen it.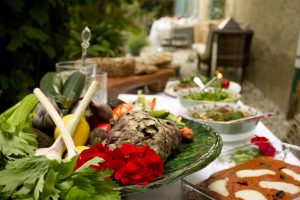 To fulfill your food needs after you're done working on your more spiritual ones, the kitchen will take care of your body by serving seasonal, largely plant-based dishes based on what produce is available at the time.
The Maison ilā is the first retreat the company has opened. Three-day packages including treatment options, meals and a room start at €1,000 per stay ($1,174). For room and breakfast, prices start at €125 ($147) per night.
(Photos courtesy of Maison ilā)