Yes, this holiday season is a little—okay, a LOT—different in 2020. But that doesn't mean hotels aren't going all out to spread a little festive cheer. Here's just a smattering of what some of our favorite properties are doing to make the season bright.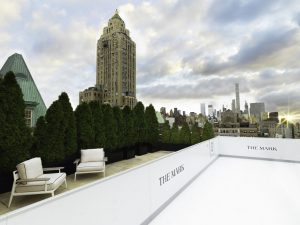 The Mark Hotel always seems to do the season up right and this strange year is no exception. The hotel's Penthouse Holiday Spectacular fulfills its promise of being, well, spectacular. From the comfy confines of your suite—purported to be the largest in the country—you will be visited by The Nutcracker ballerinas for a private performance, eat a feast prepared by Michelin-starred chef, Jean Georges Vongerichten, watch an unreleased Hollywood blockbuster by your in-suite fireplace and have a sing-along with a Juilliard-trained pianist by the grand piano. Outside, you can skate on your private rooftop rink and shop after-hours at Bergdorf Goodman.
During the holidays, Zurich's main street, Bahnhofstrasse, is lit with 23,000 sparkling lights and, nearby, the Park Hyatt Zurich has its own sparkly shine to complement it. The hotel is festooned with festive décor, Christmas trees and even has a mini holiday market to get your mulled wine fix. In addition to a special Christmas menu at the Parkhuus restaurant (with dishes such as Swiss veal tartare and tangerine sorbet), pastry chef Tilo Herber is on hand to collaborate in the creation of your own holiday treat, including the traditional Yule log.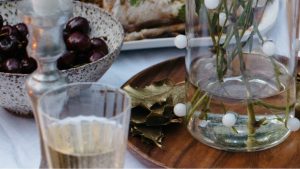 Las Ventanas al Paraiso, A Rosewood Resort is offering a quiet haven for those looking to celebrate the season with a tropical getaway. Your little ones can join the Explorer's Club and learn how to decorate holiday cookies, make tacos for the family and even do a few magic tricks sure to impress their friends back home. Parents, on the other hand, can enjoy the best gift of all: peace and quiet under a palapa hut, mai tai in hand. Who knows–with all that relaxing, you might be able to find some time to create your own bit of magic.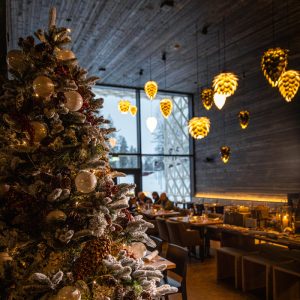 Located on the Arctic Circle, Arctic TreeHouse Hotel is so close to the North Pole you can almost touch it. It makes perfect sense, then, that SantaPark would be found right here and guests of the hotel can have a private visit to Santa Claus's Secret Forest to visit his toy workshop along with the elves. Don't despair if you can't make it there in 2020, though. The hotel is offering an early bird package that gives you 20% off next season's activities, including that trip to the forest and a VEP (Very Elfish Person) package. But you have to book by December 31, 2020 using the code EARLYBIRD20.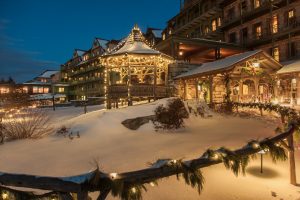 Mohonk Mountain House in the Hudson Valley is taking us back to the mid-1800s with its first-ever Victorian holidays celebration theme. The festivities come complete with tons of outdoor winter activities, Victorian carolers, gingerbread house tours, an immersive outdoor holiday light installation and Christmas tree tours. After a long day of outdoor activities, you can warm up with housemade hot chocolate, afternoon tea and cookies, or huddle outside around the campfire while roasting marshmallows.
(Feature image courtesy of The Mark Hotel)