Strasbourg sits at the crossroads of France and Germany, but while the architecture and cuisine speaks a little German, the city's culture is fluent in French.
The Sofitel Strasbourg Grande Île hotel personifies this quality of 'Frenchness' in Strasbourg. A love of beautiful things, wonderful food, good wine and professional but warm interactions with guests stand out at this hotel.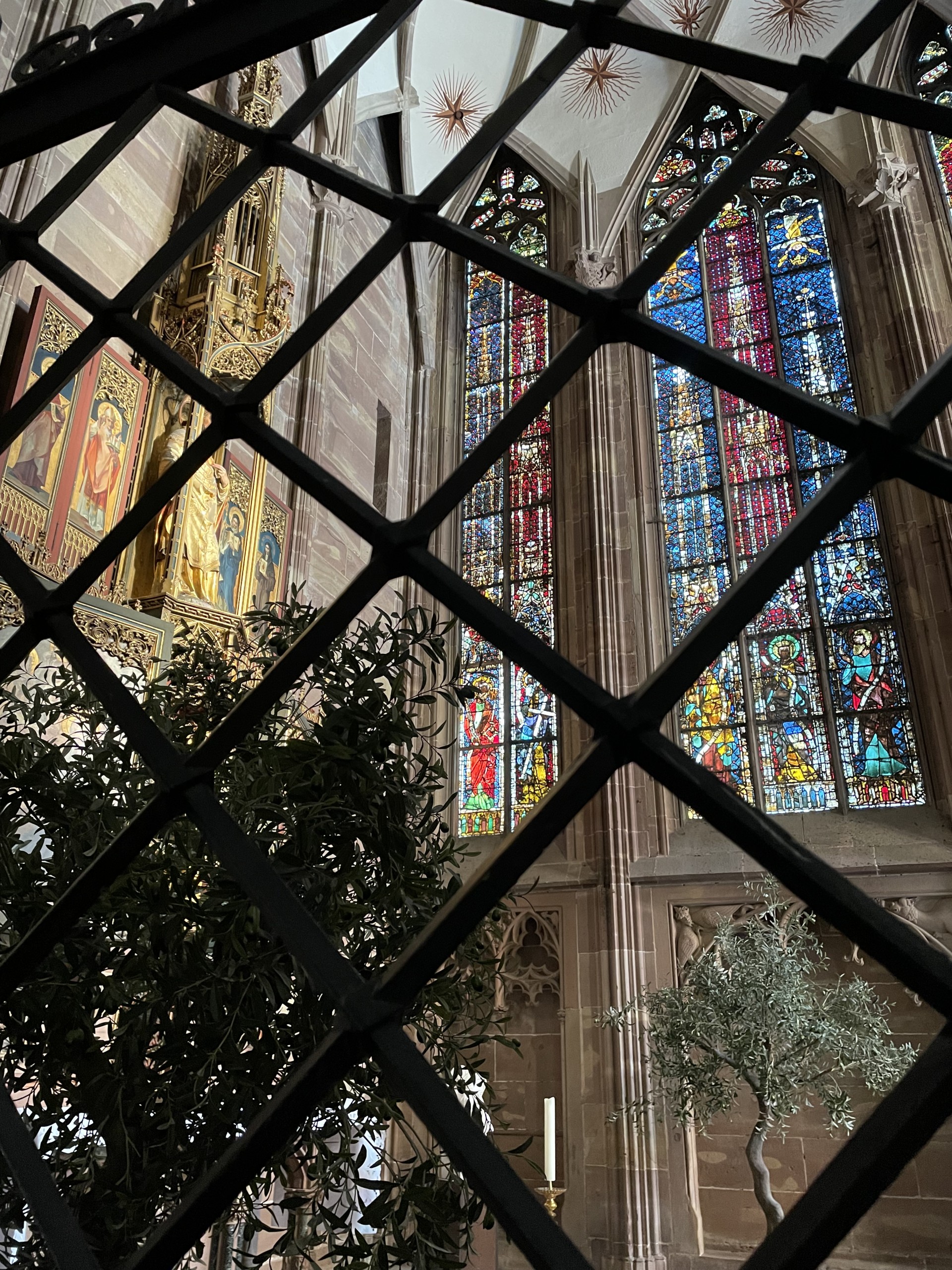 Street cred: It's all about location
Sofitel Strasbourg is a short walk to the noted gothic Strasbourg Cathedral, the canal-lined maze-like narrow streets of the Petite France quarter with its little shops and boutiques that specialize in everything from choucroute to wine and everything in between.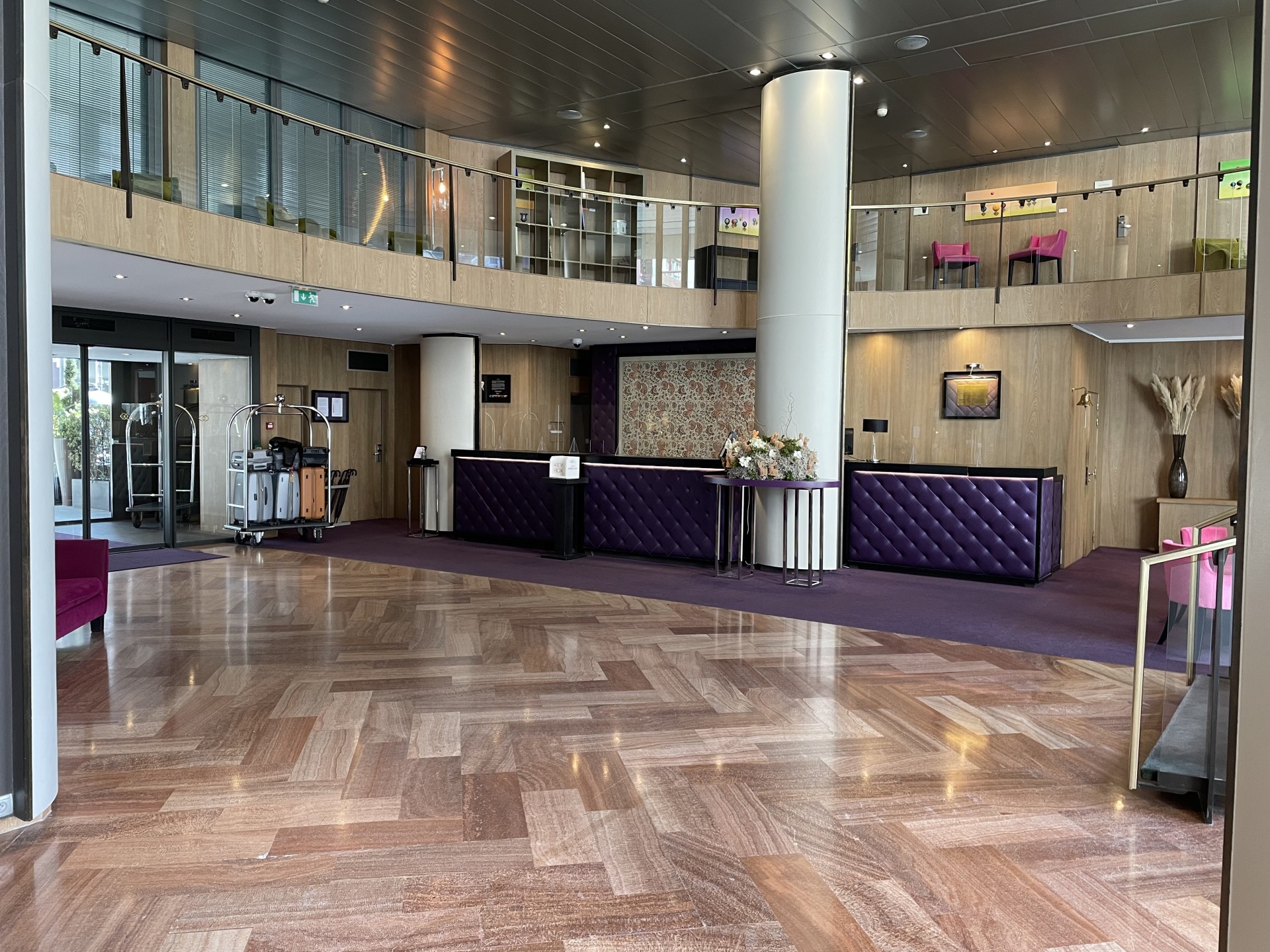 Who hangs here: Is this hotel for you?
The hotel had a good mix of both business and leisure travelers.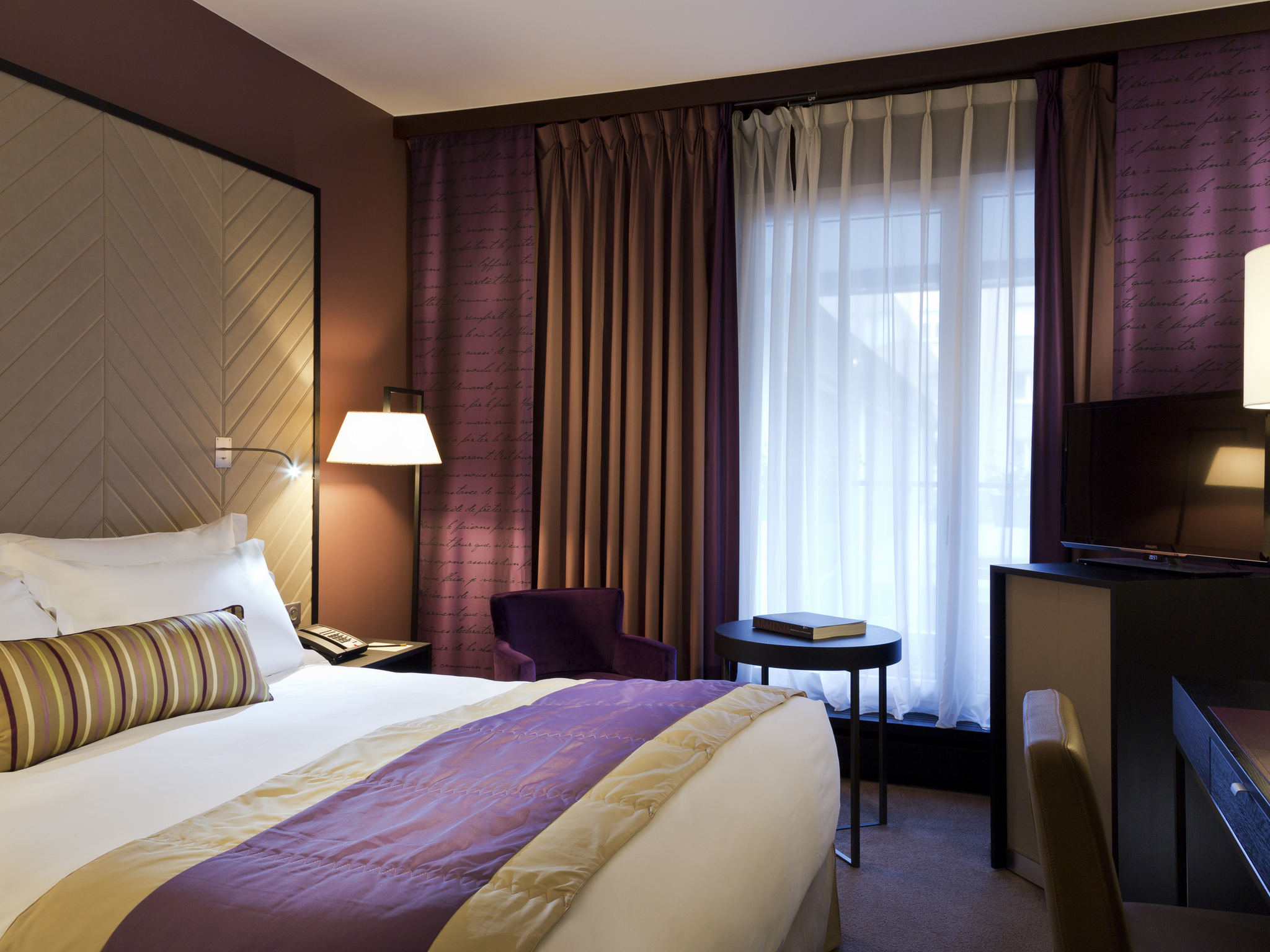 The straight goods: What's in the room?
My superior room (number 409) was a bit small at around 215 sq ft, but not at all unusual in France, with a queen bed, desk, a table and chair, flat-screen TV and a welcome espresso machine. Décor was contemporary in style, with royal purple, earthy ochre and elegant cream colors adorning the space, along with dark-colored wood. My room looked out over the beautiful little courtyard at the back of the hotel, surrounded by grape vines.
The lighting was good and there was one plug beside each side of the bed, so you may want to bring a multiplex universal travel adapter to charge all your stuff if you need it next to you.
The bathroom was done in creamy grey-veined marble, accented with ochre tiles and the toiletries were multi-use ones by Balmain. There was a full shower.
Good eats: Cocktails and cuisine
Terroir & Co. is the name of the restaurant run by chef Mathieu Klein. A buffet breakfast is served in the morning, with plenty of little mason jars filled with yummy specialties of the house.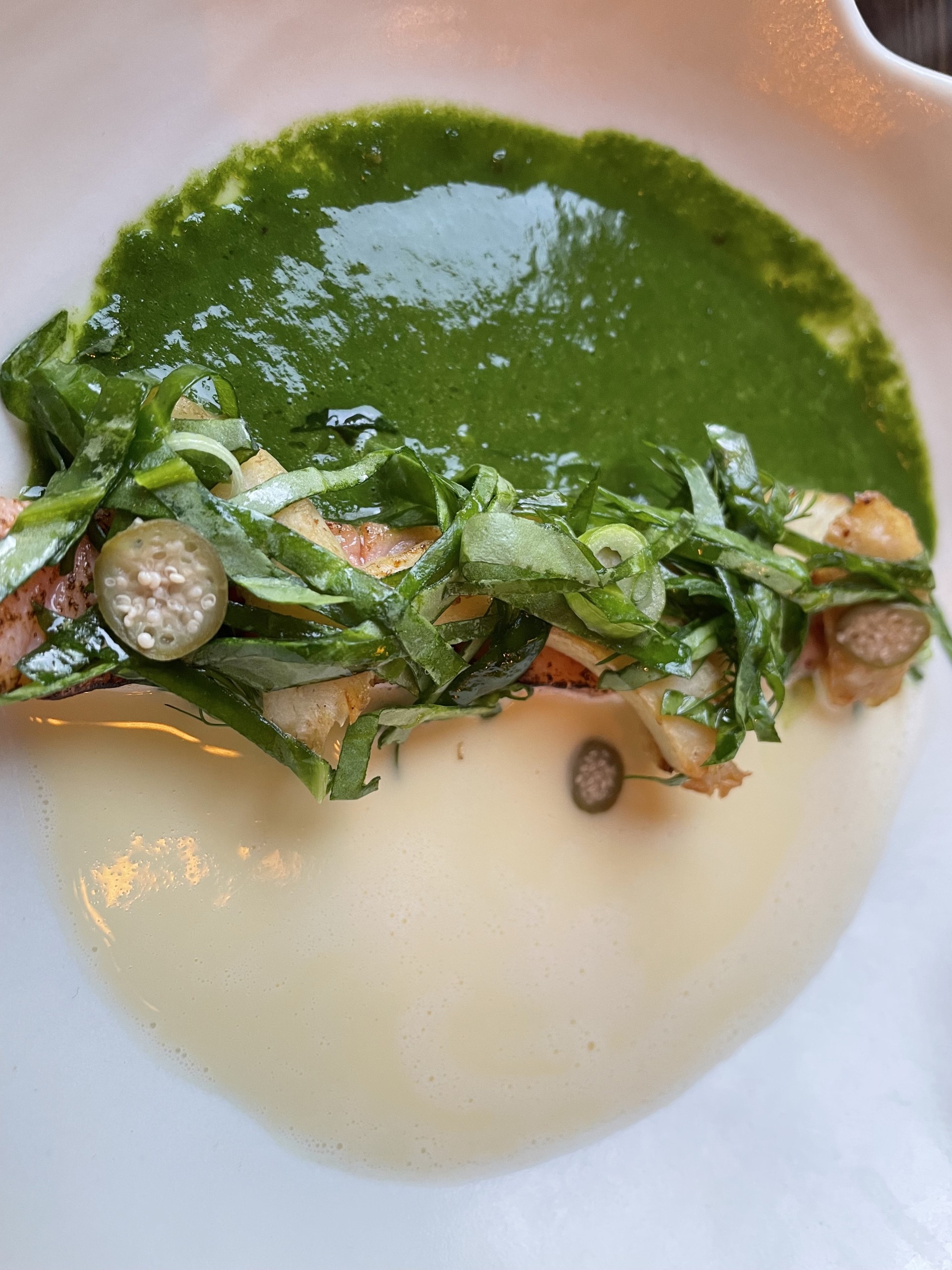 Dinner was exquisite. Chef Mathieu creates German-accented French food—which is part of the delight of visiting Alsace—that looks as good as it tastes. Foie gras with pickled rhubarb and onion jam was one of the delightful starters, as was smoked trout and white asparagus with cottage cheese.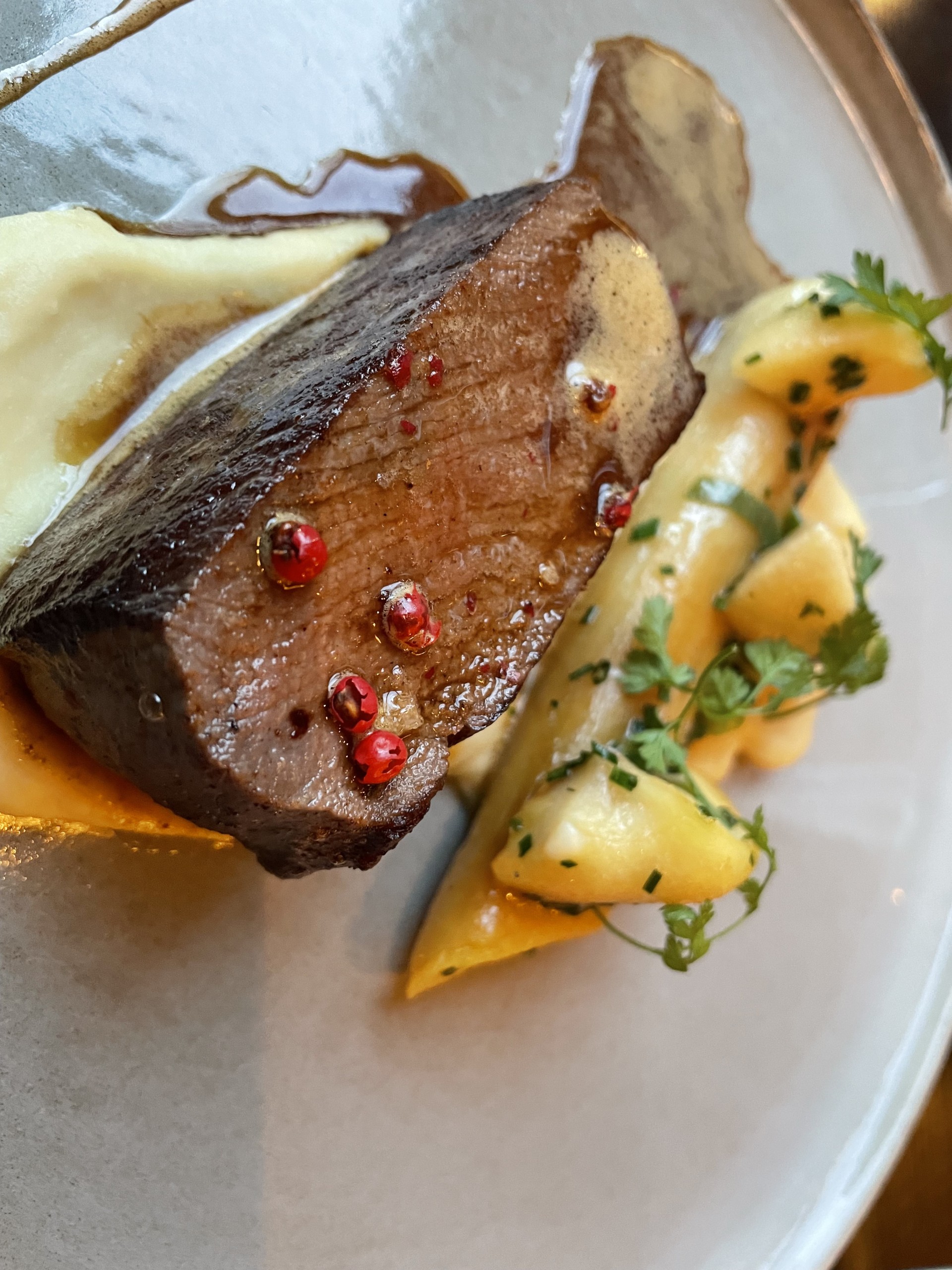 Venison with apple and chervil, cooked leek, and celery root mash was a sumptuous main and dessert included strawberry ice cream, white chocolate and lime mousse cake. And this wasn't all of it. There were three other courses equally as good, all balanced between tart, rich, acidic and smooth.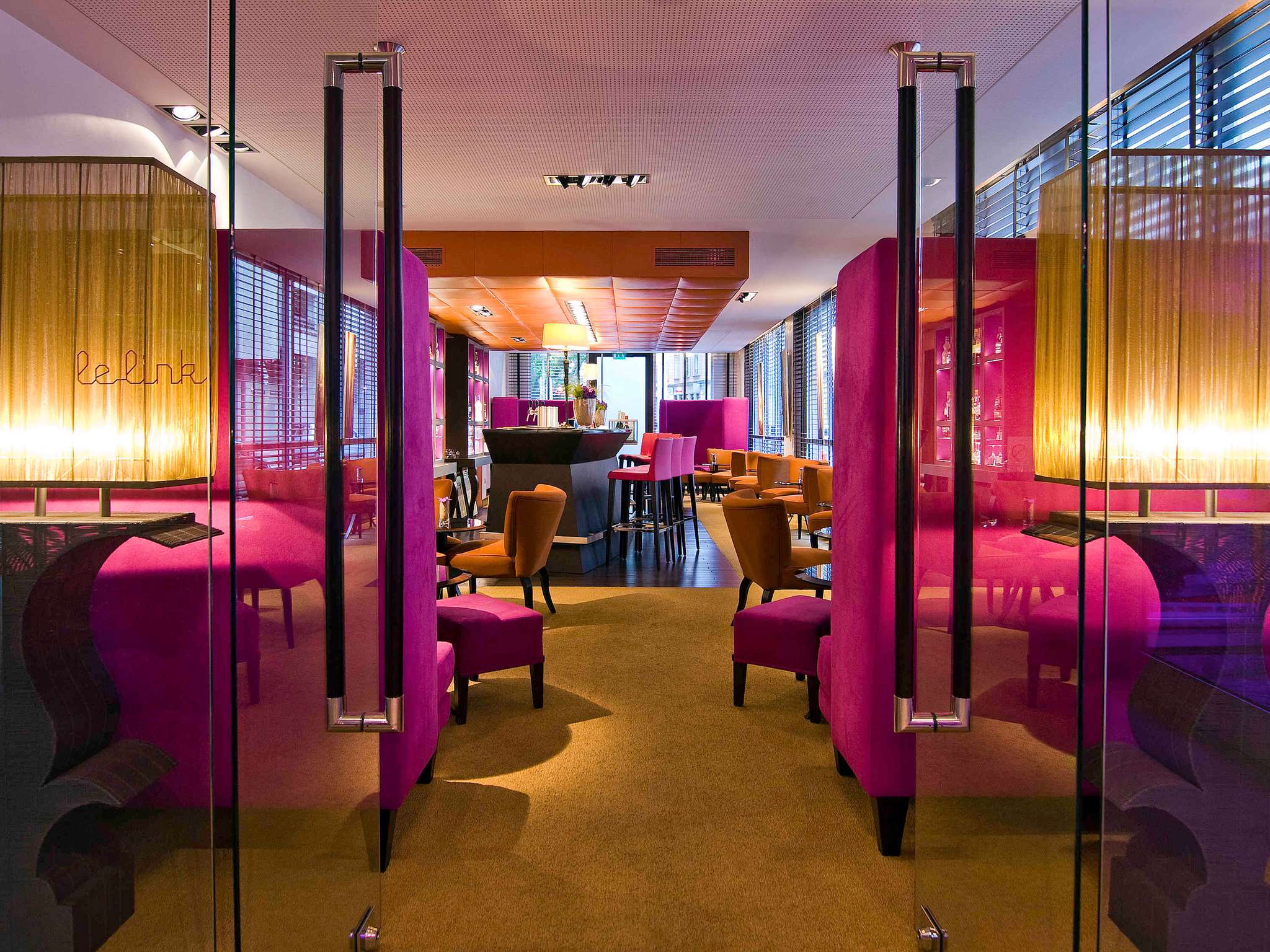 The Sofitel Strasbourg also has a nice bar off the lobby called Le Link. Delicious cocktails, a variety of wines and small plates are on offer, and it is a good place to while away some time either indoors or out.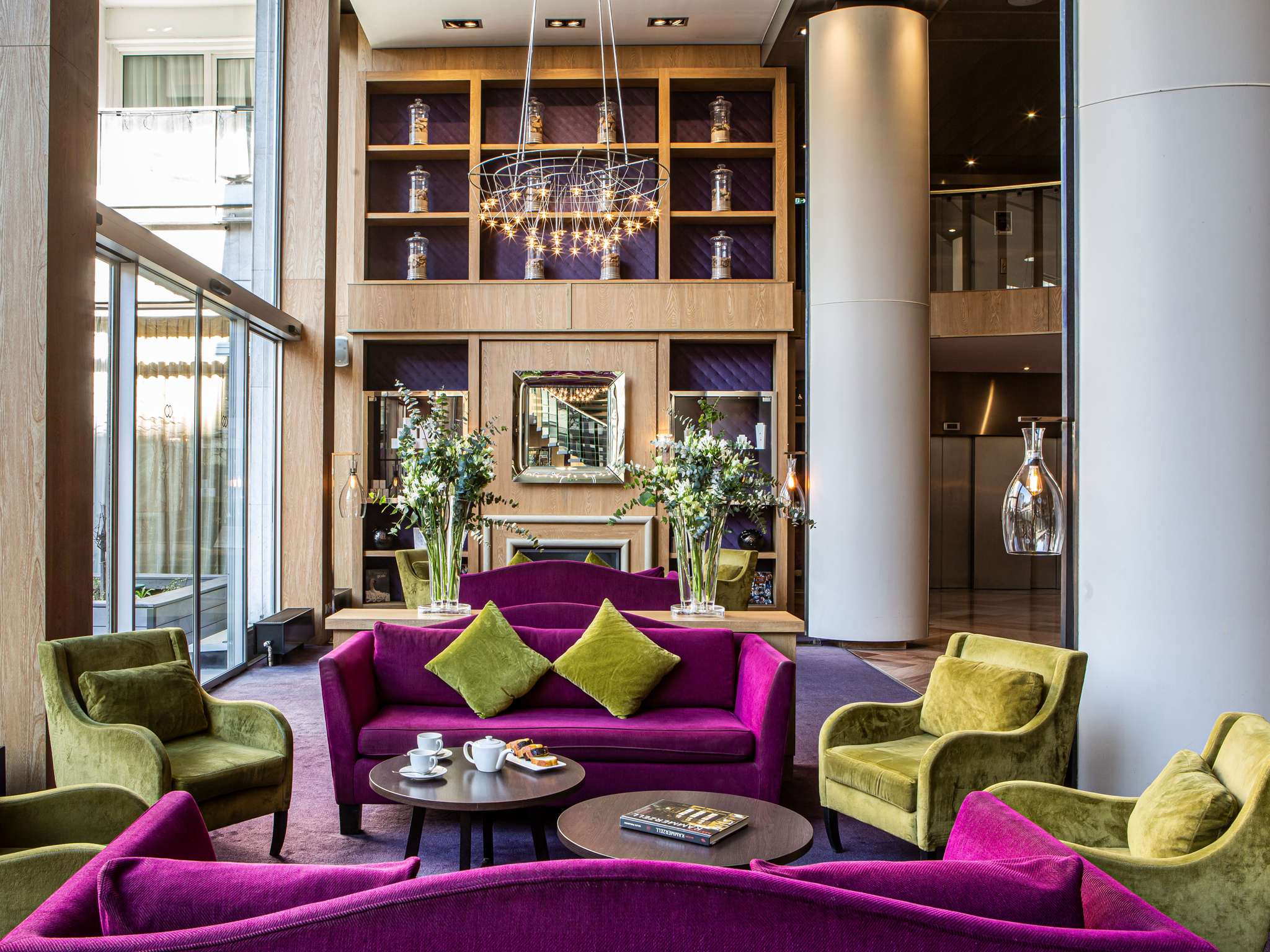 Bragging rights: What else has it got?
You know how sometimes you walk into a hotel and inhale a lobby scent that makes you want to take deep breaths to get more of it? Sofitel Strasbourg is like that, and you can buy that scent to take home with you by asking the front desk.
I also liked the vivid color scheme found in the lobby, which not only pairs with the rooms, but creates a naturally cheery space that makes you happy to hang out in.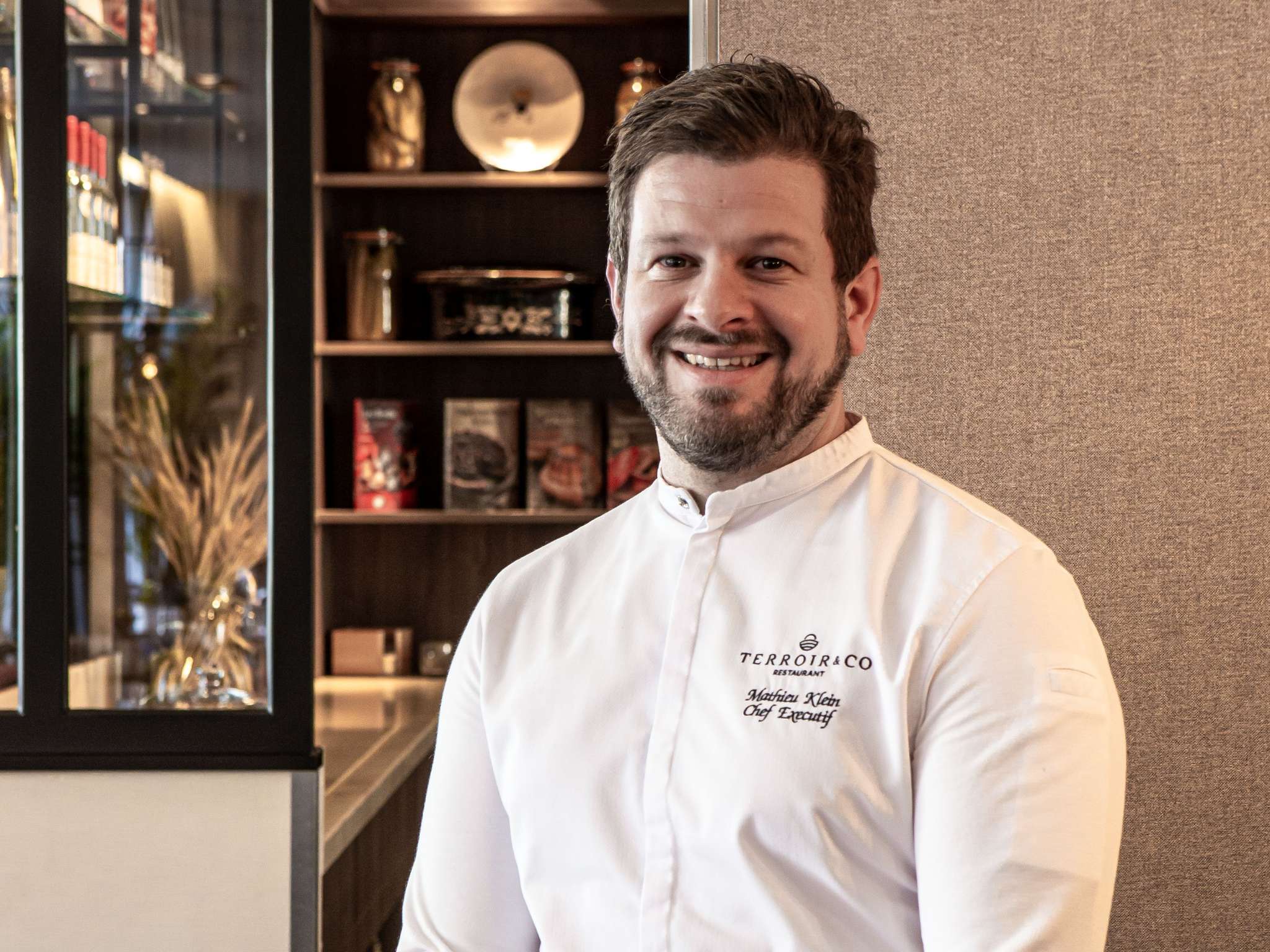 A few of our favorite things: What stood out?
Terroir & Co. is most definitely the 'big deal' at this hotel. Don't eat for a day to save room for a wonderful dinner.
Parting shot: If we could change one thing
I would have liked to have had more storage space in the room—the closet is pretty tiny and wasn't a huge issue for my short stay—but if you were staying a week, say, there were only four or five hangers in the closet and nowhere to put your folded clothing or undies.
The shower could also use a  grab bar for stability.
Rates in September start at €250 (US$272)
Janice stayed as a guest of the hotel. The hotel had no editorial approval.