Just the word 'autumn' conjures up all sorts of treats like drinking a hot toddy under a warm, cozy blanket while binge-watching Netflix or, another sort of binge, eating and drinking any sort of pumpkin spice delight you can get your hands on.
Hotels also embrace the warm fuzzy feeling of the season and strive to give their guests memorable autumn experiences they can really fall for. Here's where to find some of the season's best.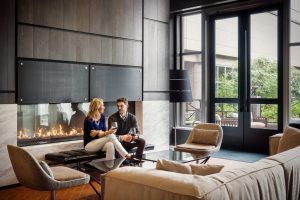 The Logan is a modern luxe hotel located in one of Philly's main cultural neighborhoods. To mark the season, the hotel has put together a Fall Foliage Package so you can enjoy the autumn leaves in Fairmount Park. Upon arrival, you'll be greeted with apple cider donuts and a festive hot toddy in the hotel's Urban Farmer restaurant to warm up. Then, a wicker basket—filled to the brim with a cozy blanket, tangy cheese, spicy charcuterie, a bottle of robust red wine and tasty miniature fall pies—means you can have a perfect picnic in the park while enjoying the  amazing display of color. Afterward, stoke the fire by hanging out on the hotel's rooftop with a couple of cocktails while cuddling up around the firepits.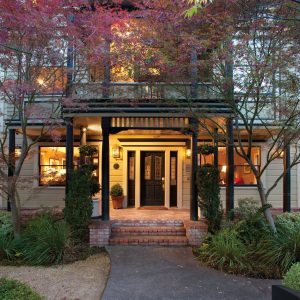 If you haven't heard of 'forest bathing' yet, you're probably not alone. But shinrin-yoku was developed in Japan in the 1980s and is making its way to the rest of the world. It is, simply, taking a walk in the forest and being fully open to it with all of your senses. It's said to decrease blood pressure and heart rate—not surprising since most of us live in hectic cities, far removed from nature.
Gaige House + Ryokan, a newly redesigned boutique inn located in the heart of Sonoma Valley, practices traditional Japanese hospitality, including a shinrin-yoku meditative ritual.You'll embark on a three-hour guided walking meditation through Sugar Loaf State Park above the amber, crimson and rust hues of Sonoma Valley's vineyard foliage, strikingly aligned in nice neat rows. Prime leaf peeping time is mid- to late-October.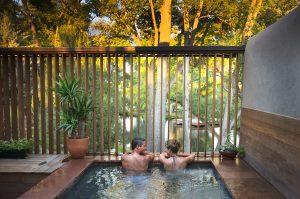 While many people might not think, "Santa Fe" when it comes to fall color, the city tends to get vibrant seasonal foliage at this time of year. Wellness resort Sunrise Springs Spa Resort is surrounded by verdure and is a perfect spot to catch fall fever. It has launched some new seasonal wellness experiences that will let you take in the autumn beauty from a unique perspective—soaking in a private mineral-infused hot tub atop the springs—or taste some fall flavors with a Preserving the Harvest culinary class. If you're feeling appropriately nature-inspired you can even express yourself fully during a Body as Brush outdoor art class. These adventures, along with the rest of the property's fall classes, are offered daily so you can load up on fun.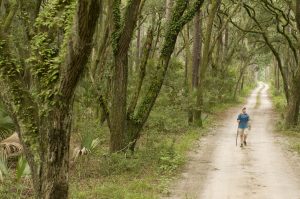 Montage Palmetto Bluff, a resort nestled along the May River in South Carolina, offers its own unique take on the fall foliage experience. It's set within 20,000 acres that includes a marina, a Jack Nicklaus Signature golf course, an equestrian center, walking trails and a nature reserve, the Palmetto Bluff Conservancy. Guests of the hotel can take part in scientist-led research projects and tour the stunning grounds of the reserve. While admiring nature's most colorful display, keep an eye out for the fauna. Alligators, turtles, white-tailed deer and a wide variety of bird species can be found here.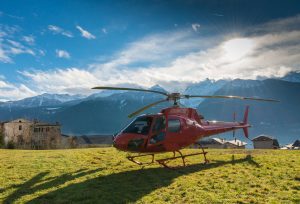 For a more daring leaf-peeping excursion, Hotel Principe di Savoia has a luxe Flying Gourmet Package. Not only is it over-the-top in the luxury department, with a stay in one of this Dorchester Collection hotel's glam suites, but it is, literally, over-the-top of the Bernina mountain range. You will be whisked aboard a helicopter to get a bird's eye view of the changing leaves near Lake Como, the Valtellina region and the scenic mountaintops. There is even a lunch break with local cheeses and a Sforzato wine tasting. If that's not enough, dinner in the hotel's Michelin-starred restaurant, La Preséf, ends your autumn alps adventure in style.