The Hotel Valley Ho is one of those iconic properties that started life in 1956, designed by famed architect Edward L. Varney. The original owners, Robert and Evelyn Foehl, also managed the Lake Arrowhead Resort in Southern California. And where they went, celebrities followed.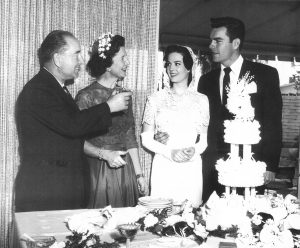 Natalie Wood and Robert Wagner celebrated their wedding at the hotel away from prying eyes, and Tony Curtis, Zsa Zsa Gabor, Bing Crosby, Janet Leigh and Jimmy Durante all escaped the public during their retreats at Valley Ho.

Street cred: It's all about location
Hotel Valley Ho is smack dab in downtown Scottsdale. It's surrounded by restaurants, shopping, Old Town Scottsdale and an eclectic arts scene. Further out, but convenient since you are easily linked to Arizona's highway system, is the Desert Botanical Garden, Arizona State University and downtown Phoenix with all that it has going on.

Who hangs here: Is this hotel for you?
No one will feel out of place at Hotel Valley Ho. Age, gender, business or leisure—everyone is here. As long as you appreciate its mid-century modern design, you'll fit right in.

The straight goods: What's in the room?
All rooms and suites in this 241-room hotel include mid-century style furniture with the modern amenities one expects such as a large HD TV, coffee maker, walk-in shower and standard WiFi.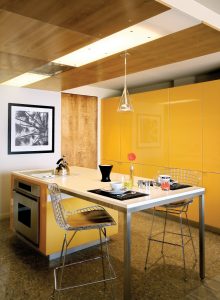 I stayed in a suite at The Tower, a more recent addition to the hotel which opened in 2008. Suite 408 was an exceptionally large, well-laid out space. You enter the suite via the kitchen, which houses a full-size-plus kitchen island and sleek white cupboards filled with dishware and cutlery. Cabinets hide a fridge and a hard-to-find-in-a-hotel-room pull-out freezer, welcome because it allowed me to buy some locally made gelato from Merkin Vineyards and store it so I could take a few tasty spoonfuls every night.
Looking into the suite from the kitchen is a living room with wrap-around sofa, comfy chair and a TV that rotates so you can view it from the open living room or the bedroom. Past this is a large balcony with chaise lounge and chairs.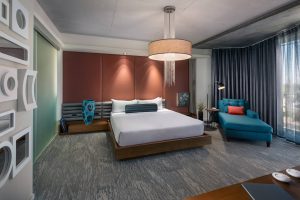 In the bedroom, there's a king-size bed and indoor chaise and, to the left, a large bathroom with double sinks, walk-in shower, separate toilet and a walk-in closet with a safe. Toiletries are by NYC-based company, Red Flower, in the captivating Moonflower scent, with which I am a bit obsessed.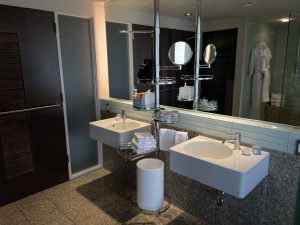 The suite offers an impressive amount of space. Its size and ample amenities make it suitable for a week's getaway or a long-term stay.
Good eats: Cocktails and cuisine
One word: breakfast. It is fabulous! Served at onsite restaurant ZuZu—named after the matriarch of the family who owns the property—it is served à la carte, overseen by executive chef Russell LaCasce.
More of a brunch than a breakfast, you'll find everything from chilled shrimp to eggs Benny. I had the enchilada burrito with scrambled eggs, short rib machaca, jack cheddar, potatoes, crema and cotija. It was a mix of savoury, salty and saucy, with just a touch of heat.
Our waitress, who comfortably inhabited the whole vibe of the place and called me 'Hon', insisted we also try the blueberry passion fruit yogurt parfait and I'm glad we did. It was delicious and above the standard 'yogurt and a bit of fruit.' My one lingering regret was that I only had time for one breakfast during my stay.
ZuZu also serves lunch and dinner, but we didn't have a chance to give these a test drive.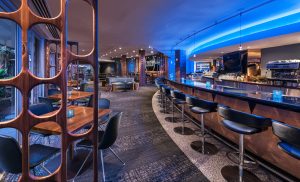 Bragging rights: What else has it got?
Hotel Valley Ho has two pools, a pool bar and the VH Spa. The ZuZu bar is right beside the restaurant.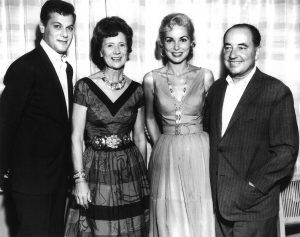 A few of our favorite things: What stood out?
The hotel just feels homey. From the front desk staff who always said hello to the friendly valet car service to the wait staff at ZuZu, you always feel welcome. The size of the suite and the great breakfast didn't hurt either.
Special kudos to the fast-acting front desk staff who phoned me shortly after I left because someone in housekeeping discovered I left behind a very important item—my passport! Luckily, we were still in the area and were able to circle back and retrieve it. This is an example of what attentive service looks. It's truly what makes a hotel stand out from the rest.
Parting shot: If we could change one thing
A small quirk that lacks appeal is that the night tables are a part of the bed frame, dipping all the way down to the floor. When I was watching Netflix and sipping on a glass of wine, I couldn't comfortably reach my beverage. I came up with a work around, though, by pulling the table beside the chaise lounge close, and wine, water, phone, iPad, were all right there at my fingertips.
Rates in April start at US $296.
Photos courtesy of Hotel Valley Ho.
Janice stayed as a guest of the hotel. The hotel had no editorial approval.