Expect the royal treatment from this historic, yet modern, property packed with amenities in the heart of Niagara-on-the-Lake, a popular spot for getaways year-round. It's an ideal hub from which to explore the oodles of wineries, distilleries and craft breweries in the area. With just 72 rooms, there's an intimacy to 124 on Queen Hotel and Spa that feels like a quiet sanctuary even at the peak of the tourist season. The recent expansion, so tastefully executed, deserves much of the credit.
Street cred: It's all about location
If you're spending time in Toronto, a visit to the Niagara region is an easy add-on to your vacation. It's about a 90-minute drive. Or you can hop on a train from Union Station. The hotel is in the downtown section of Niagara-on-the-Lake and a myriad of wineries can be found just minutes away. From there, you can also visit Niagara Falls, about 25 minutes straight down the highway.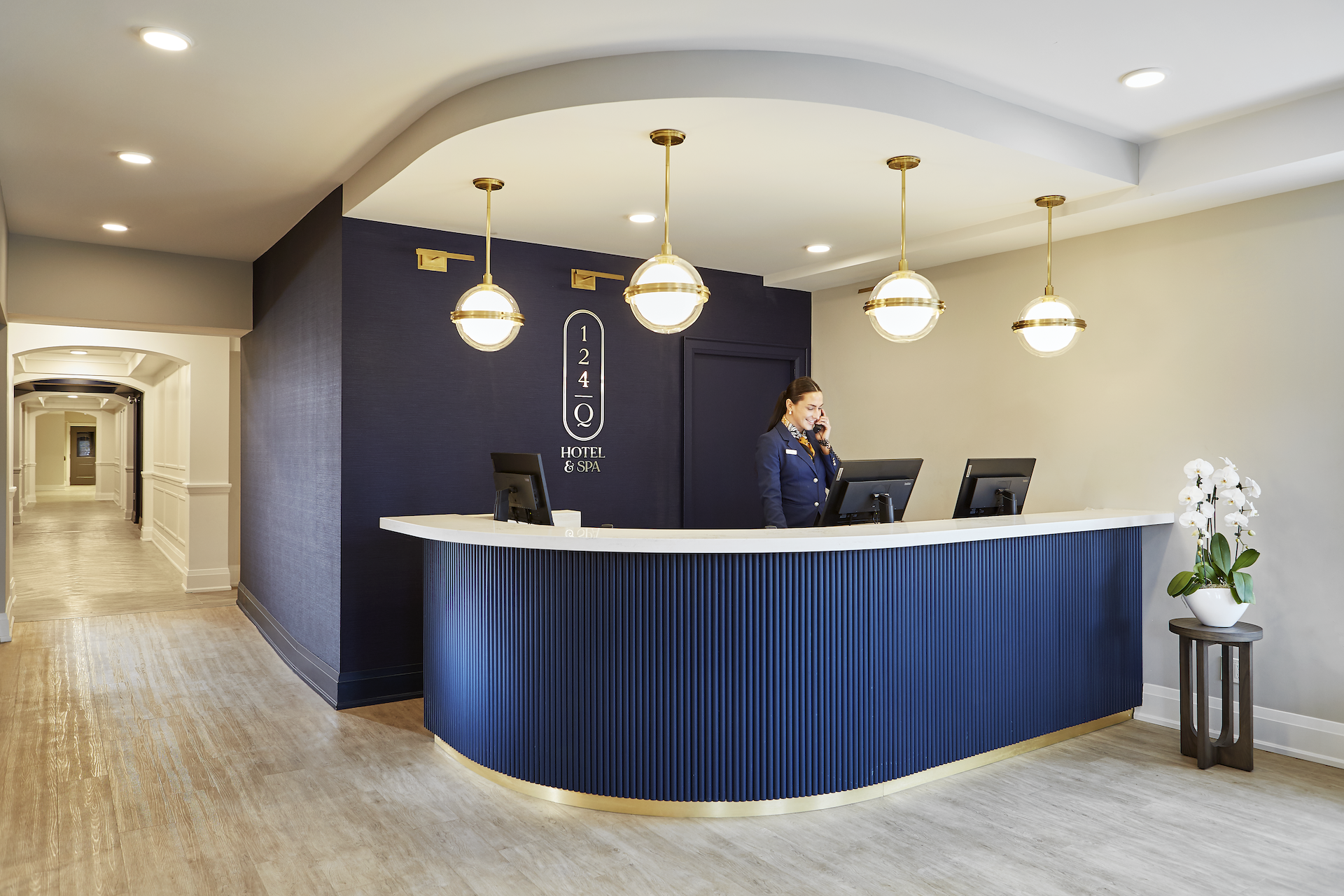 Who hangs here: Is this hotel for you?
During my stay, I met a few couples who had driven to Niagara-on-the-Lake for a mid-week staycation. There were also some families who were heading to the Falls to take advantage of its attractions, from ziplines and museums to a butterfly conservatory. The common thread among the adult guests is an interest in wine and good food.

The straight goods: What's in the room?
Hotel rooms sometimes have a sterile, cold vibe that doesn't feel welcoming. This one was different. It had a very homey feel that invited you to sprawl out on the couch and settle in. The modern décor and choice of color had a lot to do with that. Soothing shades of grey and blue, sumptuous textures and warm woods come together in a harmonious way that is so pleasing. I had a suite, which meant I had a sitting room with an electric fireplace and a kitchen area with a fridge (handy for chilling wine) and a cooktop. The bathroom was massive and had a walk-in shower, but no tub. There was certainly ample space for one!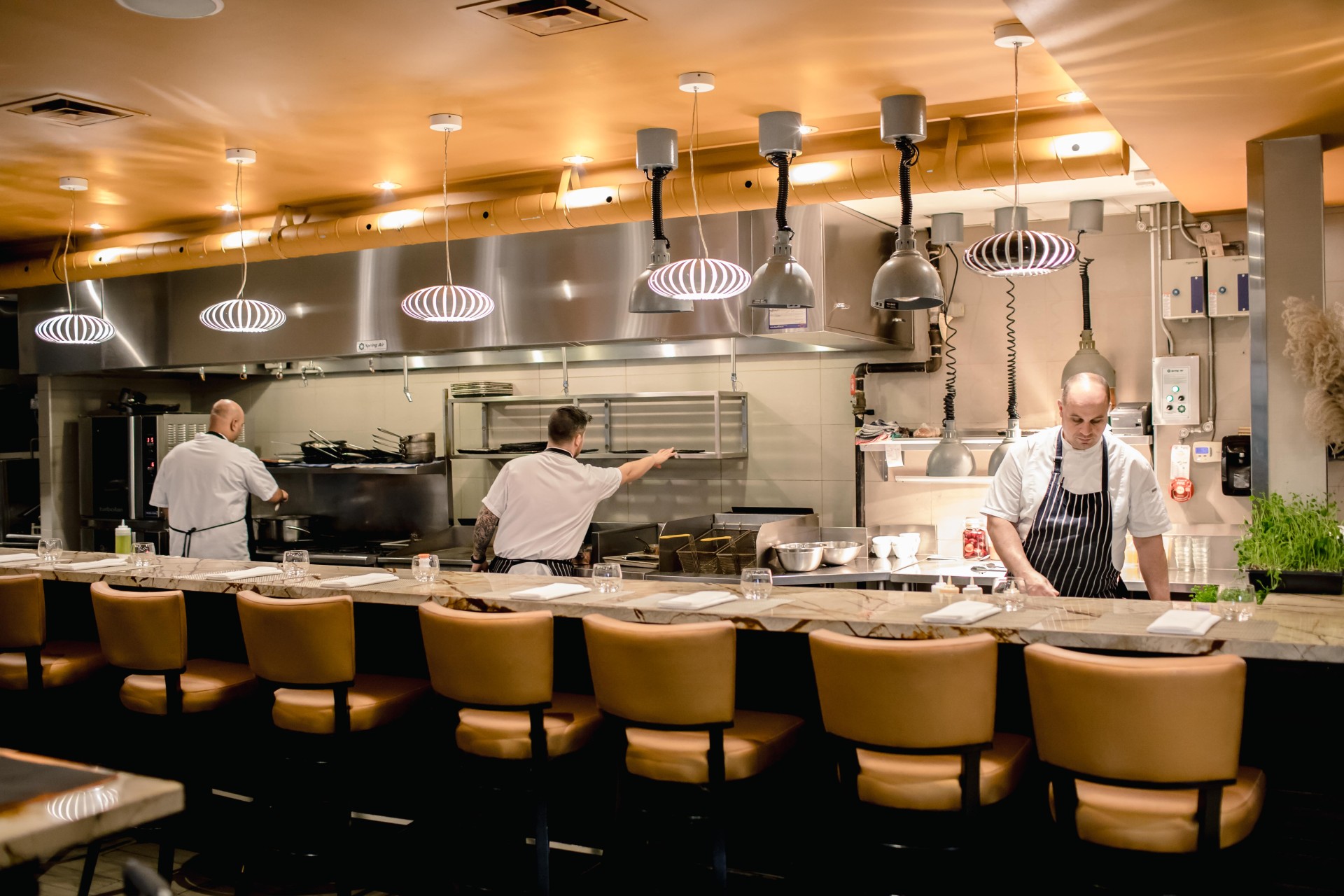 Good eats: Cocktails and cuisine
Dinner at Treadwell was a highlight of my stay. Each of the four courses I had from the farm-to-table menu was perfectly executed and tasted as good as it looked. My favorite was the seared tuna and the stuffed zucchini blossoms. I sat at the counter overlooking the kitchen, which provided an endless amount of entertainment, as the chefs whipped together dishes with amazing precision and speed for the busy restaurant. As to be expected, the restaurant's wine menu is extensive and well-curated. I had trouble deciding on pairings, but the sommelier stepped in and chose the perfect ones to go with my dinner selections.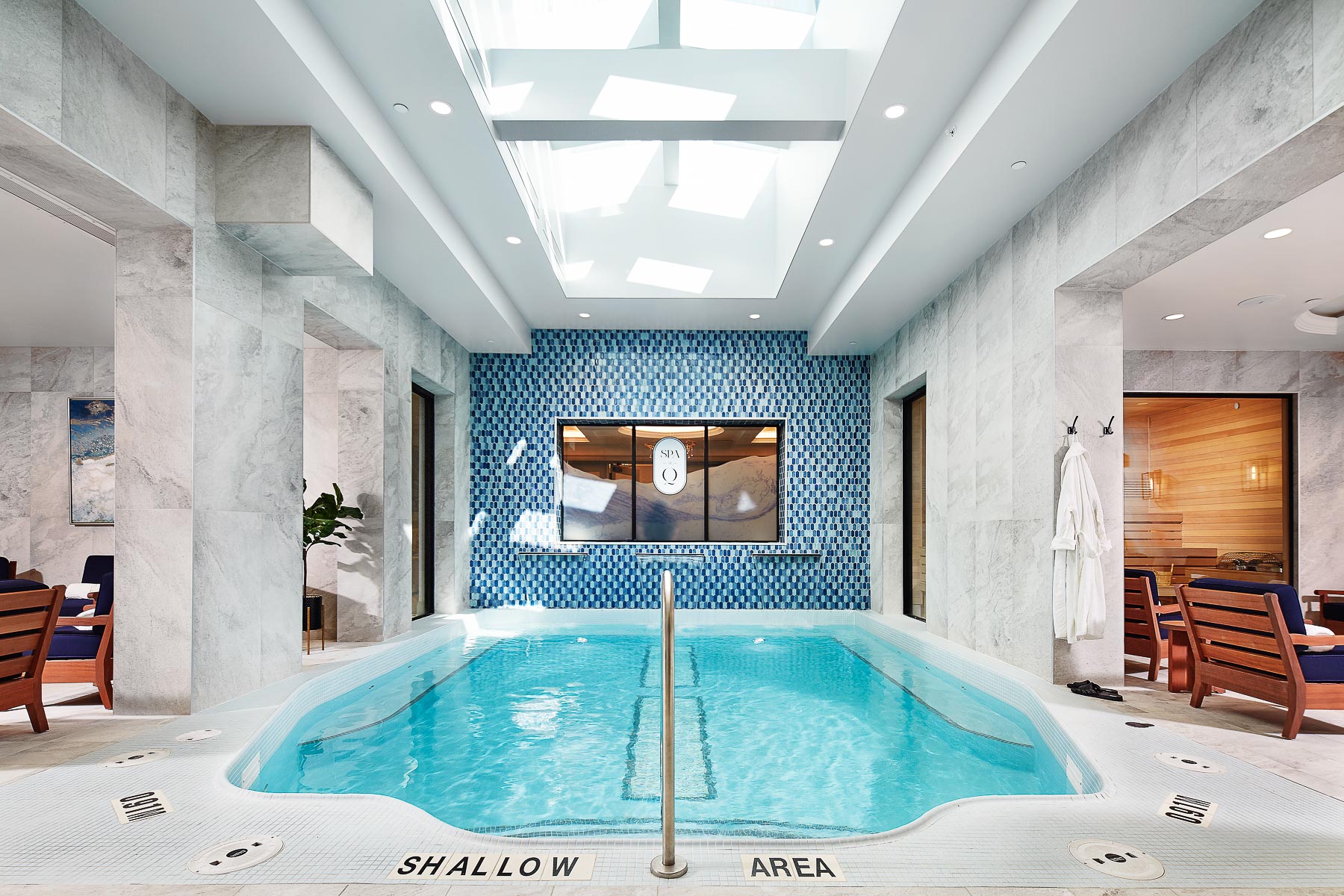 Bragging rights: What else has it got?
You'd be missing out on something special if you didn't book some time at Spa at the Q. The brand new 12,000-square-foot wellness facility. You can book one of the treatments from its long menu of services, if you like, or just do the hydrotherapy circuit, which has hot and cold features like a snow room, eucalyptus steam room, sensory showers and a Himalayan salt room, plus plunge pools for those looking to cool down or heat up. There are plenty of spots just to sit and chill—perfect to allow a sense of relaxation to put you in the Zen zone. The suggested time is about two hours, but you can shorten as you wish to maximize your available winery hopping time.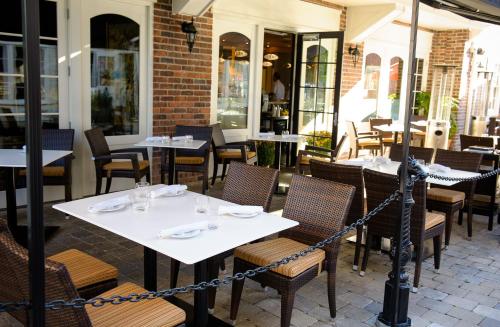 A few of our favorite things: What stood out
The hotel scores big points just for location alone. You can hit the local cafés, boutiques and gourmet food spots (including a couple of notable gelato and pastry shops) nearby, then walk back to the hotel with your goodies. Morning coffee devotees can head to the Starbucks onsite or use the Nespresso machines in the room. Points also for providing guest parking, especially important in the busy summer when spots downtown can be difficult to find.
Parting shot: If we could change one thing
A window in the bedroom behind the bed had a blind covering it, but not completely. It allowed enough outside light in to be bothersome. I'm someone who needs as much darkness as possible to get enough sleep. Installing blackout curtains would solve this issue.
Rates in June start at $489 CDN per night.
Michele stayed as a guest of the hotel. It did not have editorial approval.